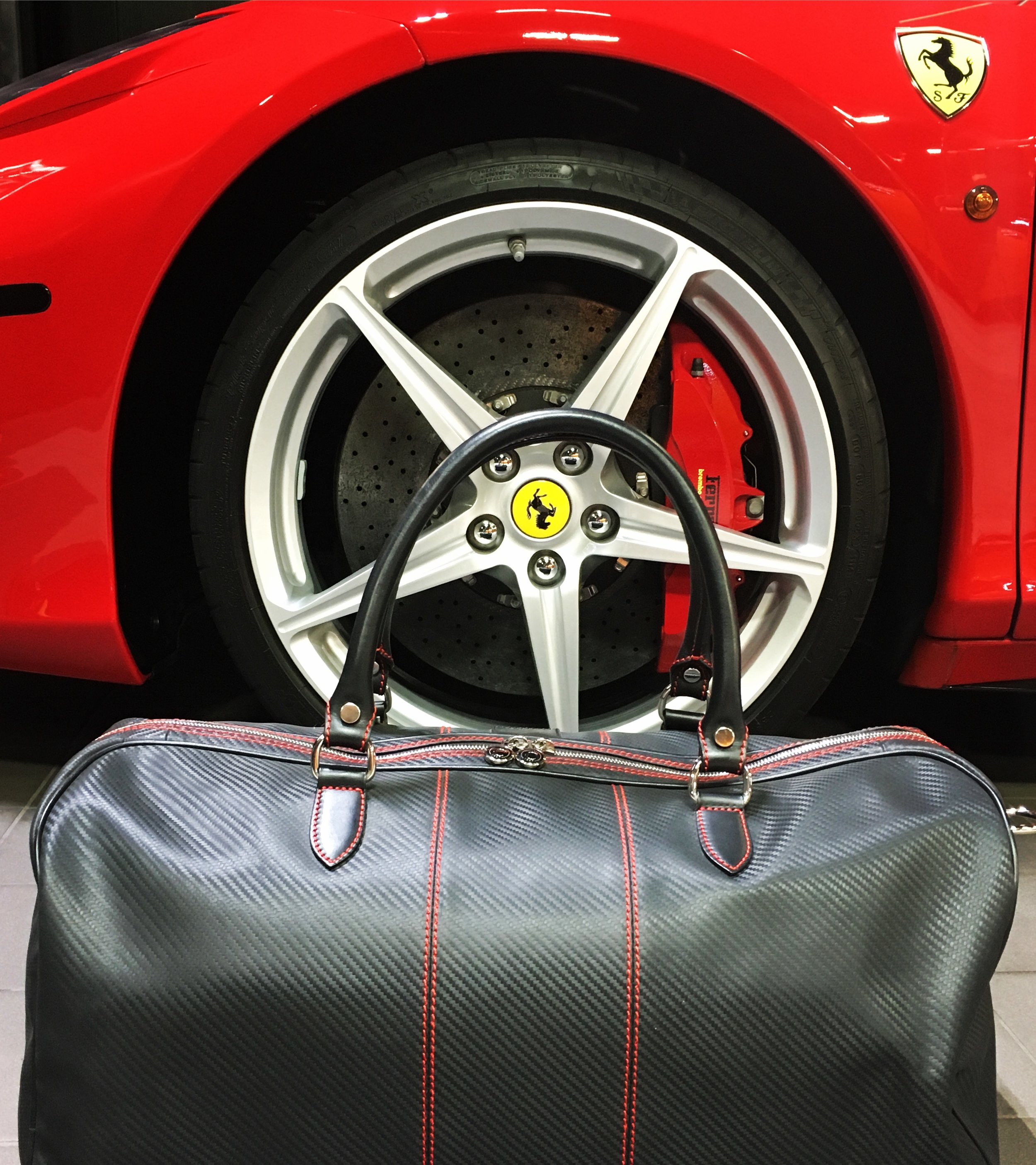 Carbonio Roadtrip Bag
Carbon Fibre leather design.
The Carbonio collection takes its inspiration from the uber cool styling and lightweight strength of the carbon fibre now being used in modern motor sport, staying true to the brand's heritage.
The road trip bag comes in black carbon fibre leather with red stitching and complementing coloured handles. The colour of the lining is tan.
Full end to end zips allow for a big opening. The bag features a nickel metal zip pull, detachable shoulder strap, luggage tag and internal zipped pocket. It comes with fitted with metal studs/feet for protection and with cloth cover for storage. Accepted as hand luggage on most airlines.
Hand-made in Italy. Bag dimensions: 52cm X 29cm X 25cm.
Prices are in US$.
sale